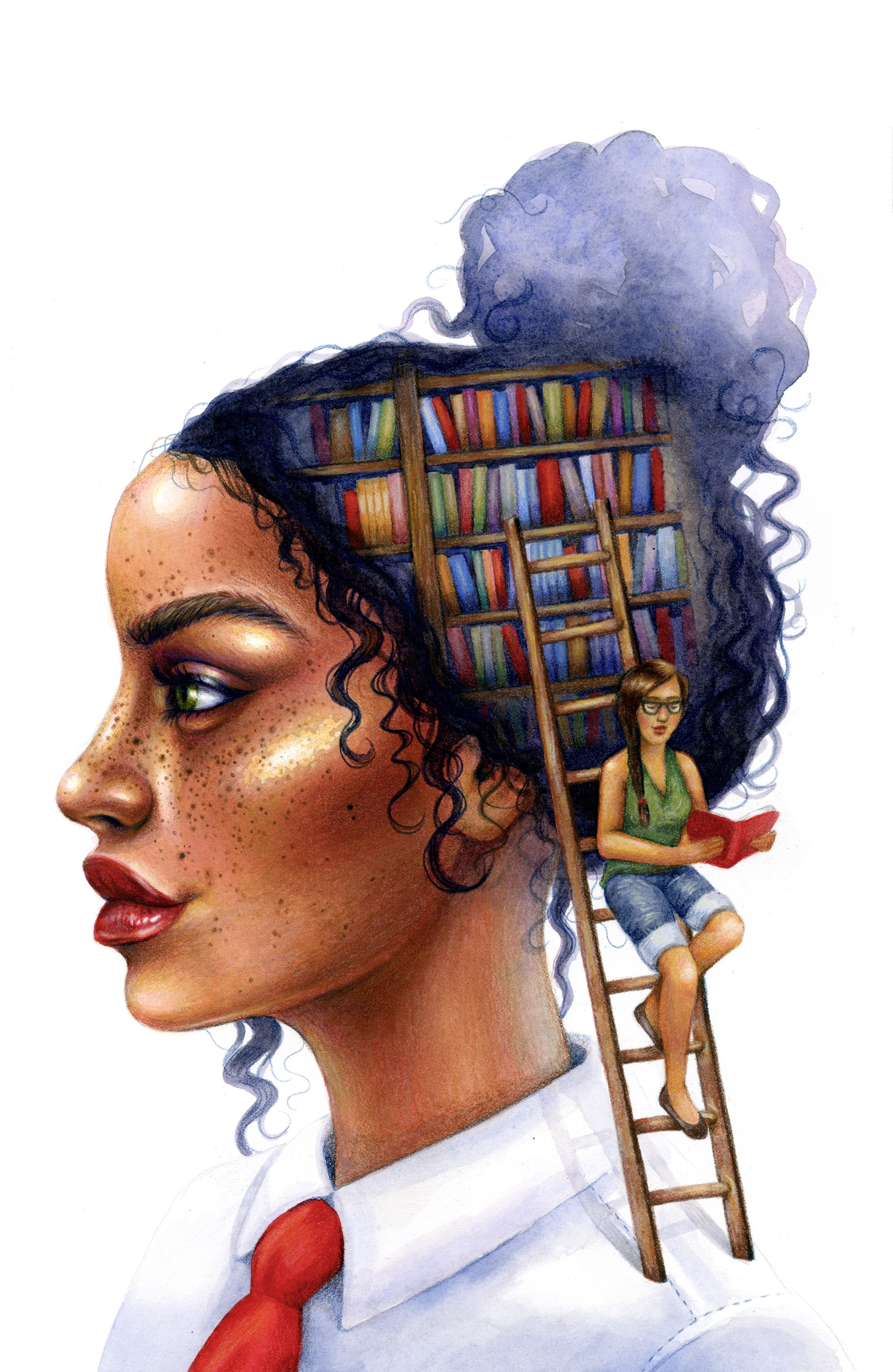 I remember feeling very conflicted about being a young girl of color. It wasn't often that I saw WOC portrayed in a successful, powerful or intelligent light, let alone be included to begin with. My reality of beauty was so skewed and it definitely played a role in my sense of self. This cloud of shame hovered above me because I was concerned that I may not be good enough. So this piece is for the girls and women who are feeling or have ever felt this way.
Colored Excellence
is a tribute to all students (but especially of color), craving to stimulate their mind and better their education, in a world that may make them feel as if they can't. 
This piece was commissioned for the Summer term catalog at my University and it is my first piece of work to be on a printed cover. It means a tremendous deal to me. I am so grateful to create work that could inspire or leave an impact on the people in my community.