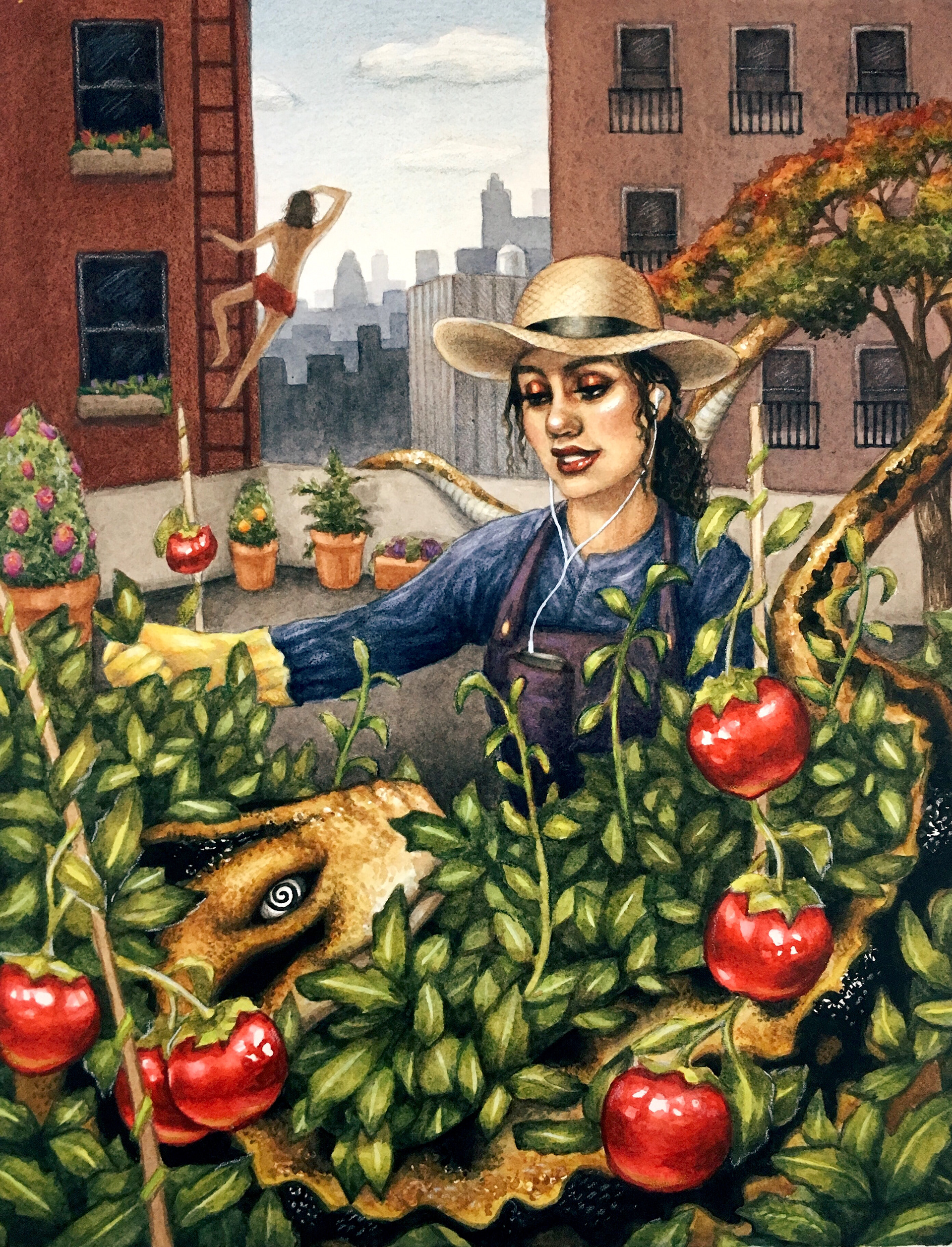 I think what I love about audio books is that you can do just about any chore, any hobby, any errand while simultaneously being taken out of your element and plopped into someone else's story. Almost like time travel, audio books allow the imaginative type to let the narrative take over their reality. A magical moment happens as they begin to picture elements from book in the environment around them. 
Concrete Jungle Book
captures one's wild imagination in that moment.  
I'm a sucker for a well-written story with talking animals, so The Jungle Book immediately came to mind for this illustration. Out of
their
element, the animals join this gardener as she lets her imagination take over. Here they are already starting trouble.